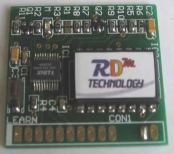 We provide a range of services including electronic design from concepts to turn-key products. We also provide manufactacturing services and repairs of electronic controllers to a wide range of products such as open roof systems, industrial fans, curtains, louvres and blinds, pool chlorinators, waste water treatment for marine/boats and motorhomes, recycle water, garden sprinkers, and home and club lightings.
In short we can design, manufacture and repair electronic controllers to work with many kinds of products that requires automatic operation.
Most of our design work, repairs and services have a standard 12 months warranty. Optional extended warranty can be added for some products.
Our focus is to provide our clients with quality products and services at a competitive price. We provide fast turn-around repair service (subject to availability of parts and components) and we can also provide a fixed price repair.